Do you find it hard to stay accountable with your training?
At a loss of how to stay motivated?
Find you're hitting a plateau with your progress?
Just want some friends who get it?
That's where I was at when I decided to build #MalMadeMeDoIt.
Earlier this year I did a totally free 6-week program for anyone who was interested. I was at a point where I didn't have clear focus and I found myself avoiding the gym even though I always felt better after going.

I had such a blast doing it and really got to know the members. I knew it was something I wanted to continue doing, so I made it as low-cost as possible just to cover my costs involved.

With the #MalMadeMeDoIt membership, you get access to:
Ongoing gym-based program with 4 training days a week, about an hour in length at most (or less - it's up to you!)
Ongoing at-home workout program with 3 days of 30-40 minute workouts
#MalMadeMeDoIt community of others sharing their questions, wins, and struggles
Ongoing resources to help teach you what works and what doesn't when it comes to fitness, nutrition, mindset, and an overall healthy lifestyle
You're looking for a change up: something that can challenge you in new ways, incorporate the lifts you love, and keep you looking forward to every second spent working out.
EXPLORE THE GYM PROGRAM
4 training days a week, ~60 minutes each
A priority-based system in case you can't take on 4 days/week or full training sessions
6-week phases to keep you on your toes
Steady progress to lean out and gain strength
Optional guided cardio standards
EXPLORE THE AT-HOME PROGRAM
3 workouts a week, ~30 minutes each
No equipment needed
Video demos for every exercise
Slow and steady progressions to keep you track and avoid feeling overwhelmed
The best part is you get BOTH programs for just $20/month! And with both, you'll also get...
BONUS: Wellness tracker
BONUS: Progress photo checklist
BONUS: 14-week powerbuilding program
BONUS: 10-week strength program
BONUS: ongoing resources
These programs are built for lifters of all levels. Whether you're working out at home while your toddler snoozes or you've been competing in powerlifting the last few years, we've got something for all members.
Please note: by purchasing, you are signing up for a monthly membership (new workouts!). This means your payment will be automatically processed each month until you cancel. No refunds will be processed.
Your Instructor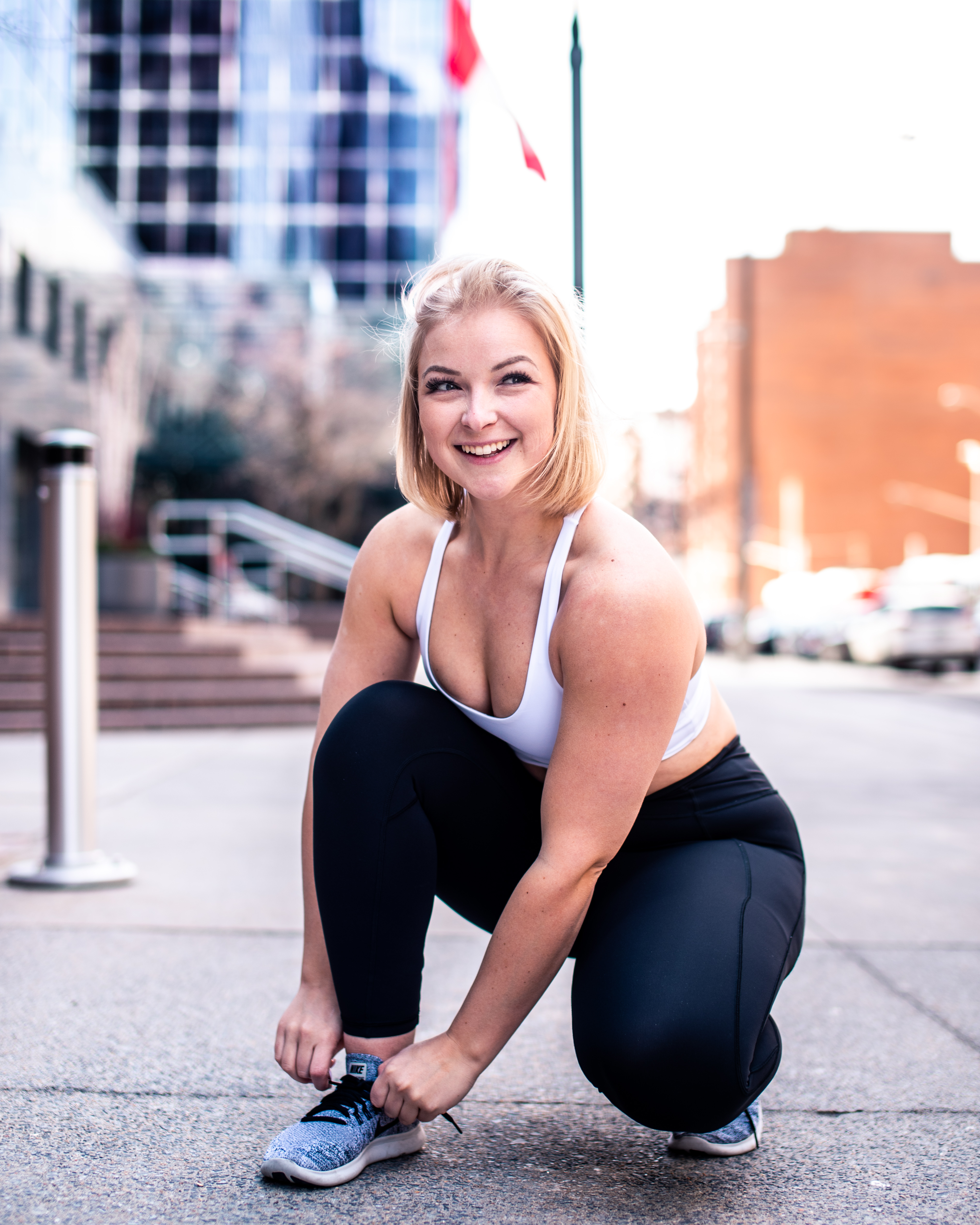 Mallory Rowan is a 26-year-old entrepreneur and co-founder of LVD Fitness. She is motivated to help others power up through money, health, and happiness. As a former world-qualified powerlifter and national record holder, Mallory created #MalMadeMeDoIt as an affordable fitness option for those who love lifting weights. For just $20/month, members unite to keep each other accountable, celebrate their wins, admit their struggles, and support each other through their journey.
Created in Partnership with Ryan Doris
To bring you the best possible fitness solutions, I have partnered with some of the best coaches available. Ryan is a raw powerlifter, Natural Pro Bodybuilder , and a highly-regarded strength and physique coach. His coaching specializes in integrating strength and physique goals for athletes wanting to achieve them simultaneously. Additionally, he owns Fortis EQ, which focuses on coaching and creating supplementary resources for athletes that simplify complex philosophy and psychology that aids their mental psyche.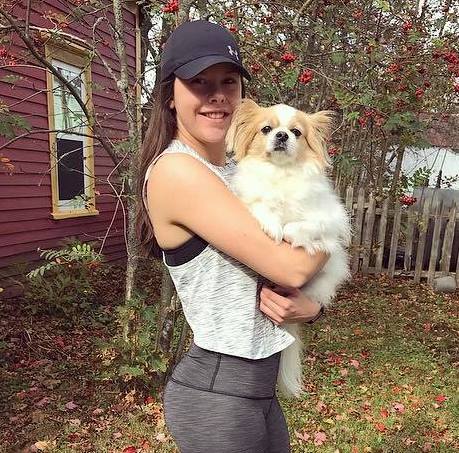 "I started #MalMadeMeDoIt when it first came out as the free 6 week trial. I had no idea that it was going to impact my life so much. My body was run down and hurting all the time due to doing powerlifting for so long and I wasn't seeing any progress in my gym workouts, I needed a change.
#MalMadeMeDoIt made me feel alive in the gym again. Leaning out AND gaining strength. I've been gaining confidence going to the gym and seeing muscles that I haven't seen before and noticing my numbers going up on the weights. The program was a little bit challenging at the beginning due to working shift work, but I always make it work. I'm finally happy in the gym again.
Working on my fitness with this program has helped me learn to care for my mind and my body. I am more in tune with myself and have more energy to get things done, which has helped me to improve in all areas of life, whether it is my career, or even in my time for loved ones. I am more determined and focused on achieving my goals which is one of the most rewarding feelings.
Mallory has been nothing but supportive to her clients and she's helped me in so many ways. She's an inspiration to me and she pushes me to be the best self I can be. I love being able to share my progress and having positive feedback from her- and the community. I'm so glad to be on this journey. It has changed my outlook on working out completely and I wouldn't change it for the world."
- Kayla S, MalMadeMeDoIt Member

Course Curriculum
Welcome to your program!
Available in days
days after you enroll
PHASE 1: LAYING THE GROUNDWORK
Available in days
days after you enroll
PHASE 1: Week 2
Available in days
days after you enroll
Frequently Asked Questions
What equipment do I need?
FOR OUR GYM-BASED PROGRAM: Most exercises rely on dumbbells, barbells, a flat bench and cable machines. We do our best to provide substitutes for exercises with unique needs (like a trap bar or a cable attachment you may not have), but some basic gym equipment will be needed at this point. AT-HOME PROGRAM: No equipment needed! Grab a towel, a few stairs in your house and we'll be relying mostly on our own bodies!
How long is the program?
The #MalMadeMeDoIt program is ongoing, and based off training 4 days a week or less. If you're working on the at-home program, your workouts will be 3 times a week. As a member, you'll get a new week of programming released each week to keep you focused and on track for the weeks ahead. As long as you're a member, you'll have access to ongoing programming and resources! The program is set up in a way that you can easily modify it to fit your own needs. Training for a marathon and only want to lift 3 times a week? No problem, just drop day 4 and you'll still see progress. Workout has to get short? No problem. Our workouts are also set up on a priority-based order so dropping exercises starting at the bottom is an easy way to shorten it while still making gains!
Is nutrition included?
Nutrition will not be a provided program. Nutrition is a personalized part of your training, and not something we are offering at this point. You will gain access to a growing database of fitness & health related information. With this, we plan to provide some basic guidelines and educational pieces related to nutrition to help guide you. There will be no meal plans, macronutrients, or anything along those lines provided. If this is something you're particularly interested in, send us a message and we can quote you for personalized nutrition coaching that will work with your #MalMadeMeDoIt training.
Will I gain access to the private Facebook group?
Yes! Most of our Facebook group is part of our membership program (this is you!), but anyone who has purchased and tried a #MalMadeMeDoIt product is eligible to join the Facebook group. You'll learn how once you've joined the program!
If you have any questions, send an email to [email protected] and we'll help you out!
Can't wait to have you join our #MalMadeMeDoIt community!