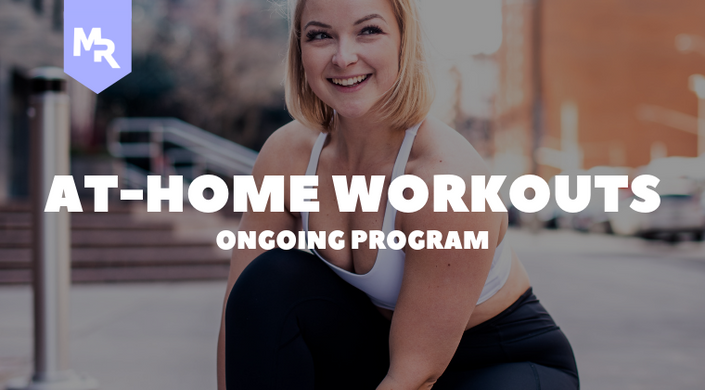 AT-HOME: ONGOING PROGRAM
Tackle these 30-40 minute workouts and make yourself proud!
Don't have a gym membership but want to see progress?
Tired of downloading free programs or trying single workouts from the gram?
Just want to find a way to feel good in your skin again?
This ongoing, at-home program is for those who are looking to incorporate fitness into their life without the commitment and hassle of a gym membership and long workouts.
You're overwhelmed. You've got a lot going on, but you know it would feel good to get a sweat session in here and there.
That's where this program comes in!
3 workouts a week
No equipment needed: just a towel, a few stairs in your house and your own body!
BONUS: Gain access to all #MalMadeMeDoIt programs if you decide to hit the gym!
BONUS: Wellness tracker
BONUS: Progress photo checklist
BONUS: ongoing resources
The program is designed for beginner to intermediate individuals. Every exercise comes with a video demo, so there's no need to worry if you feel unexperienced going into it!
Your Instructor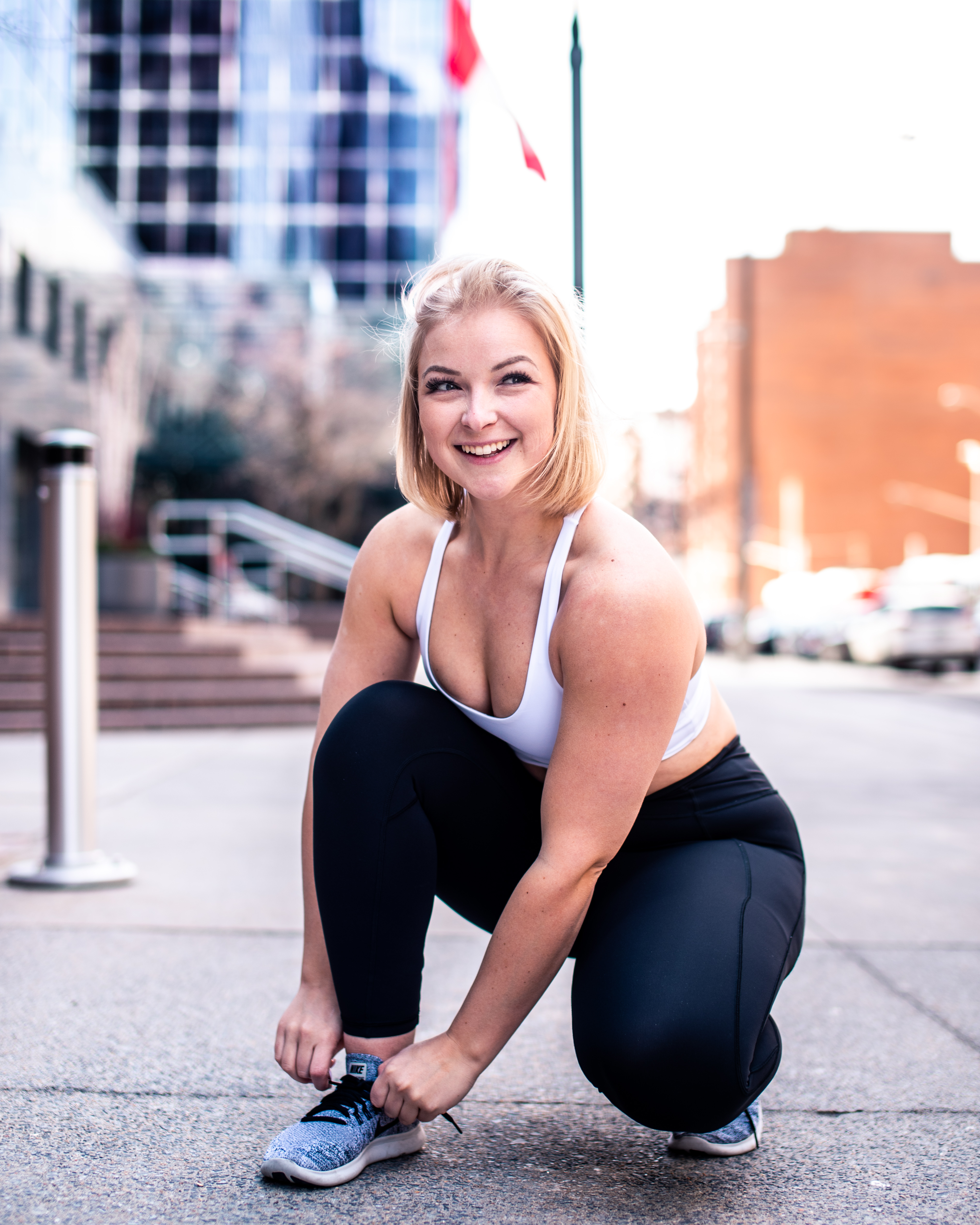 Mallory Rowan is a 26-year-old entrepreneur and co-founder of LVD Fitness. She is motivated to help others power up through money, health, and happiness. As a former world-qualified powerlifter and national record holder, Mallory created #MalMadeMeDoIt as an affordable fitness option for those who love lifting weights. For just $20/month, members unite to keep each other accountable, celebrate their wins, admit their struggles, and support each other through their journey.
Created in Partnership with Ryan Doris
To bring you the best possible fitness solutions, I have partnered with some of the best coaches available. Ryan is a raw powerlifter, Natural Pro Bodybuilder , and a highly-regarded strength and physique coach. His coaching specializes in integrating strength and physique goals for athletes wanting to achieve them simultaneously. Additionally, he owns Fortis EQ, which focuses on coaching and creating supplementary resources for athletes that simplify complex philosophy and psychology that aids their mental psyche.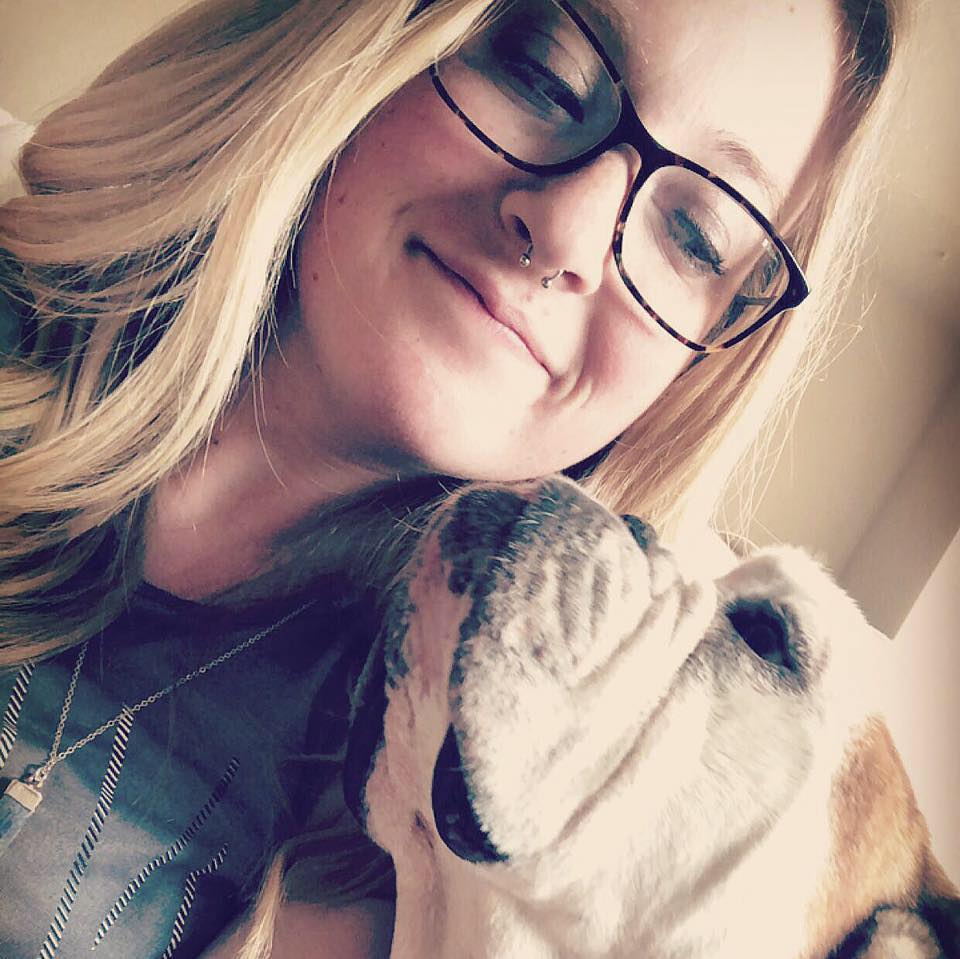 "Mallory's program has completely rejuvenated my habits. Before I started working with this program I was consistently working out twice a week, and would struggle so hard getting that third gym visit in. I wanted to gain confidence in the weight room and build strength, as well as confidence in my body and in my own skin. I absolutely accomplished those goals in the first six weeks with Mallory.
Having the workouts already lined out for me made it easy. I am now deep in the habit of going to the gym 4 times a week, and in those first 6 weeks I lost 4.5% body fat.
The online support system with other members is incredibly encouraging. Your successes are everyone's successes. No one is judging me for being stoked about small wins. Small wins lead to big wins and everyone celebrates them with you."
- Nicole P, MalMadeMeDoIt Member (running the gym-based program)

Course Curriculum
Welcome to your program!
Available in days
days after you enroll
PHASE 1: LET'S START MOVING
Available in days
days after you enroll
PHASE 1: Week 2
Available in days
days after you enroll
Frequently Asked Questions
What equipment do I need?
None! Grab a towel, a few stairs in your house and we'll be relying mostly on our own bodies!
How long is the program?
The program is ongoing! Each week, a new week of workouts will be uploaded for you to tackle! Our desire is to create a program that's exciting and keeps you feeling good all year round, every year. Fitness is a habit, it's a lifestyle. And we think you owe it to yourself to have a little "me time" three times a week!
Is nutrition included?
Nutrition will not be a provided program. Nutrition is a personalized part of your training, and not something we are offering at this point. You will gain access to a growing database of fitness & health related information. With this, we plan to provide some basic guidelines and educational pieces related to nutrition to help guide you. There will be no meal plans, macronutrients, or anything along those lines provided. If this is something you're particularly interested in, send us a message and we can quote you for personalized nutrition coaching that will work with your #MalMadeMeDoIt training.
Will I gain access to the private Facebook group?
Yes! Most of our Facebook group is part of our membership program (this is you!), but anyone who has purchased and tried a #MalMadeMeDoIt product is eligible to join the Facebook group. You'll learn how once you've joined the membership!
If you have any questions, send an email to [email protected] and we'll help you out!
Can't wait to have you join our #MalMadeMeDoIt community!